Kingdom Building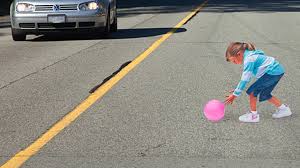 August 13, 2019
Scripture Reading: Isaiah 5:1-7
And now I will tell you
   what I will do to my vineyard.
I will remove its hedge,
   and it shall be devoured;
I will break down its wall,
   and it shall be trampled down.
I will make it a waste;
   it shall not be pruned or hoed,
   and it shall be overgrown with briers and thorns;
I will also command the clouds
   that they rain no rain upon it.
For the vineyard of the Lord of hosts
   is the house of Israel,
and the people of Judah
   are his pleasant planting;
he expected justice,
   but saw bloodshed;
righteousness,
   but heard a cry! –Isaiah 5:5-7
As I read this, I remember a sermon I heard many years ago when I was in grade school that obviously left an impression. I do not remember the preacher and thus it must have been one of the interims from Phillips Theological Seminary then located in Enid, Oklahoma. Between student preachers, professors would fill our pulpit at times until a new person was selected. In my naivete I did not know I was being blessed by some outstanding theologians in my tiny rural church like Craddock and Carstensen.
The preacher had us image God as being like a fence in the front yard of a home enclosing a beautiful lush lawn and trees where a small child was playing enjoying the wonders of God's good earth without restraint as cars and trucks sped by the busy street next to the yard. Then he said image allowing the child to play in the yard with no fence with nothing to stop her from running into the street after a wayward ball and no one there to keep out the weeds and maintain the grass. I wonder if the preacher's scripture for the day was the one quoted above.
We bristle at being restrained by even Jesus' simple rules of loving God and loving our neighbors as ourselves. Willfulness stretches us to search beyond God's common sense and self-righteousness asserts we do not need anyone or anything, we've got this.
I think most of us would say after watching the evening news that as a society we cannot say we've got this. We are missing the mark as individuals and as society. I think a little soul searching would benefit us all and call us to implore God to help us repair our fences.
Prayer:
Dear Lord and Father of mankind,
forgive our foolish ways;
reclothe us in our rightful mind,
in purer lives thy service find,
in deeper reverence, praise*. Amen
*First verse of Dear Lord and father of mankind, written by John Greenleaf Whitter, see at https://library.timelesstruths.org/music/Dear_Lord_and_Father_of_Mankind/
All scriptures are quoted from the New Revised Standard Version Bible: Anglicized Edition, copyright 1989, 1995, Division of Christian Education of the National Council of Churches of Christ in the United States of America. Used by permission. All rights are reserved.