Advent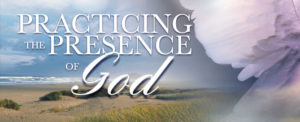 December 12, 2017
Scripture Reading: Isaiah 61:1-4, 8-11
For I the Lord love justice,
   I hate robbery and wrongdoing;
I will faithfully give them their recompense,
   and I will make an everlasting covenant with them.
Their descendants shall be known among the nations,
   and their offspring among the peoples;
all who see them shall acknowledge
   that they are a people whom the Lord has blessed.
I will greatly rejoice in the Lord,
   my whole being shall exult in my God;
for he has clothed me with the garments of salvation,
   he has covered me with the robe of righteousness,
as a bridegroom decks himself with a garland,
   and as a bride adorns herself with her jewels.
For as the earth brings forth its shoots,
   and as a garden causes what is sown in it to spring up,
so the Lord God will cause righteousness and praise
   to spring up before all the nations.—Isaiah 61:8-11
We sometimes forget that God is all about justice as God defines it not as the world describes justice.  Micah 6:8 is the foundational scripture related to doing justice:
He has told you, O mortal, what is good;
   and what does the Lord require of you
but to do justice, and to love kindness,
   and to walk humbly with your God?
 I heard the term apocryphal Christian recently. I do not know what apocryphal Christians are, but apparently, they are people who identify as Christians working to hasten the return of Christ. While I too long for the advent of Christ pitching his tent among us, I believe he charged us with the job of being his Body until he returns and promised his constant presence through the Holy Spirit. Thus, I think he would be very pleased on his return to see most of the fruition of his Kingdom. I believe he spelled out in Mathew 25 what such a Kingdom includes. First, I cannot imagine God's Kingdom including any people who think they are better than any of God's other children and all the people of the earth are God's children.
I also do not think Christ will be thrilled to find a world where many are starving and do not have adequate clothing or health care. He would be shocked to see us turning away strangers fleeing from war, famine, drought, poverty, drug lords, and gangs. Christ would most likely be dismayed to see us imprisoning people for non-violent crimes offering no restorative services in private prisons where profit is the primary goal.
We might serve Christ better in real time by turning around from our worldly driven ways and practicing what he preached.
Prayer: Come, Immanuel, come into our hearts and ignite our wills to be your Body in this world today. Amen.
All scriptures are quoted from the New Revised Standard Version Bible: Anglicized Edition, copyright 1989, 1995, Division of Christian Education of the National Council of Churches of Christ in the United States of America. Used by permission. All rights are reserved.