Living in the Spirit
June 10, 2017
Scripture Reading: Matthew 28:16-20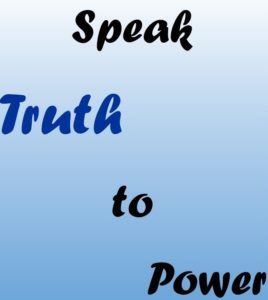 Now the eleven disciples went to Galilee, to the mountain to which Jesus had directed them. When they saw him, they worshiped him; but some doubted. And Jesus came and said to them, 'All authority in heaven and on earth has been given to me. Go therefore and make disciples of all nations, baptizing them in the name of the Father and of the Son and of the Holy Spirit, and teaching them to obey everything that I have commanded you. And remember, I am with you always, to the end of the age.'
Jesus proclaims in the scripture above that all authority in heaven and on earth is his. Where does that leave the power brokers in our world today? Where does that leave each of us? We are a nation enamored with power. A close friend, a former supervisor of mine, told of a wealthy local man who stormed into her office very angry upset that a relative of his was turned down for nursing care payments. He loomed over her demanding an explanation, which she gave him. His relative owned more resources than were allowed in the requirements for the program. The relative would have to liquidate the resources before the state could help her. He looked down into her eyes and said in a commanding voice, "Do you know who I am?" She replied "Yes, Mr._____ I do know who you are but you apparently do not know who I am." and she gave him her name and reached out to shake his hand. Knocked off guard with a questioning look on his face, he turned and walked out of her office. I asked her what she would have said if he had asked who she was.  She just grinned. She was a child of God and thus she was committed to doing what was right and just and I am sure if he wanted to talk to her boss she would have arranged it.
Power is worthless if it is not of God. Power without justice is evil and will destroy itself from the inside out. The sad thing is it may destroy others it catches in its net.
Prayer: Lord, shield us from becoming driven by any power other than yours. Help us not only do justice but live justice. Amen.
All scriptures are quoted from the new Revised Standard Version Bible: Anglicized Edition, copyright 1989, 1995, Division of Christian Education of the National Council of Churches of Christ in the United States of America. Used by permission. All rights are reserved.