Living in the Spirit
November 13, 2017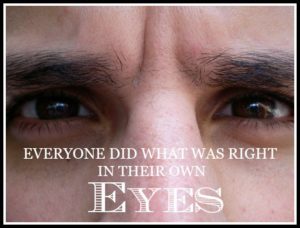 Scripture Reading: Judges 4:1-7
The Israelites again after Ehud died. So the Lord sold them into the hand of King Jabin of Canaan, who reigned in Hazor; the commander of his army was Sisera, who lived in Harosheth-ha-goiim. Then the Israelites cried out to the Lord for help; for he had nine hundred chariots of iron, and had oppressed the Israelites cruelly for twenty years. –Judges 4:1-3
When will we ever learn? I wonder how many times the Bible records something similar to The Israelites again did what was evil in the sight of the Lord. While theologians may debate whether God rains punishment down on God's people, there is no question that we all must suffer the consequences of our own actions even when God forgives us. Are our memories so short that when good times abound we forget what we did to cause the bad times?
God gave us standards from the beginning to understand how to thrive in the world God created. The overall primary standard is to love God and love our neighbors as we love ourselves. God sent prophets to warn us of our misdeeds and ultimately sent Jesus Christ to redeem us. And still, our eyes glass over, only seeing what we want to see and doing only what we want to do. Many of us justify our actions projecting them as God-given. They may be self-righteous but do not meet God's standard of righteousness. Racism will never pass God's test of love.
We live in a time when some deep soul searching is needed. Some beautiful examples of sharing God's love exist, caring for hurricane victims and the victims of recent gun violence, alongside some very ugly rhetoric. We need a lot more of the former and a lot less of the latter.
Prayer: Lord, guard our tongues to be uplifting now down-putting. Let the light of our love wash out the dark of hatred and bigotry. Amen.
All scriptures are quoted from the New Revised Standard Version Bible: Anglicized Edition, copyright 1989, 1995, Division of Christian Education of the National Council of Churches of Christ in the United States of America. Used by permission. All rights are reserved.