Living in the Spirit
September 28, 2017
Scripture Reading: Philippians 2:1-13
If then there is any encouragement in Christ, any consolation from love, any sharing in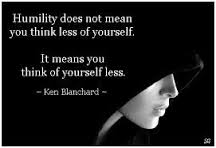 the Spirit, any compassion and sympathy, make my joy complete: be of the same mind, having the same love, being in full accord and of one mind. Do nothing from selfish ambition or conceit,. Let each of you look not to your own interests, but to the interests of others.—Philippians 2:1-4
We need to hear this scripture today. In Matthew 12:25b,  Jesus is  quoted as saying Every kingdom divided against itself is laid waste, and no city or house divided against itself will stand. Principalities and powers from I believe, selfish ambition or conceit, are working hard to gain power by dividing the people of the USA. I listened to 60 Minutes (9/24/2017) and heard regular people talking together saying they feared things had gotten so bad that we were near civil war in this country. Congress has lost the ability to find common ground as has the Oklahoma State legislature. I just heard a report that we have jobs in Oklahoma going unfilled because there are no qualified people available and many people who cannot find jobs. We have underfunded education for years and seem to lack the will to provide even adequate education. What is the source of this self-defeating behavior?
We need to purposefully work at being of the same mind, having the same love, and being in full accord and of one mind. Such a transition will never occur unless we are intentional about it. Such a transition will never occur unless we practice humility and seek the Common Good.
The Thunder Basketball team starts its 2017-2018 season with the addition of two superstars, Paul George and Carmelo Anthony, to play alongside 2017 MVP, Russell Westbrook. Melding individual skill into a working team including the other players will be a challenge requiring a central purpose of winning games. A challenge at first is just getting into rhythm but I trust they will succeed.
Our role in serving God requires the same type of central purpose and an even higher level of humility and dedication. This state, this nation, the whole world depends on our getting it right. With God's help, we will.
Prayer:
In loving partnership we come,
seeking, O God, your will to do.
Our prayers and actions now receive;
we freely offer them to you.
 We are the hands and feet of Christ,
serving by grace each other's need.
We dare to risk and sacrifice
with truthful word and faithful deed.
 Loving community we seek;
your hope and strength within us move.
The poor and rich, the strong and weak
are brought together in your love.

 In loving partnership, O God,
help us your future to proclaim.
Justice and peace be our desire,
we humbly pray in Jesus' name. * Amen
*Hymn In Loving Partnership by Jim Strathdee see at http://www.pateys.nf.ca/cgi-bin/lyrics.pl?hymnnumber=759
All scriptures are quoted from the New Revised Standard Version Bible: Anglicized Edition, copyright 1989, 1995, Division of Christian Education of the National Council of Churches of Christ in the United States of America. Used by permission. All rights are reserved.